Aries 32 - Thistledown
People were calling this the "storm of the century" for san diego. It wasn't really all that bad I didn't think. Some guys anchor dragged and his dingy got stuck between the pontoons on this trimaran. I thought it was kind of funny. The coast gaurd came out and "rescued" him by cutting the line to his dingy and towing him away. A bunch of other boats dragged their anchors as well, and one hit me, but this is the only picture I have.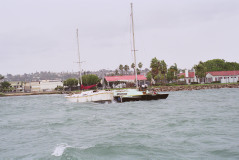 You kind of have to look closely to see the dolphins under the water in these pictures. They followed us out of our anchorage in "two harbours."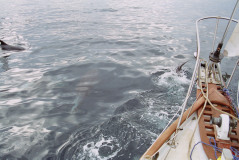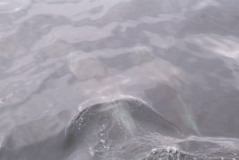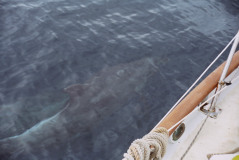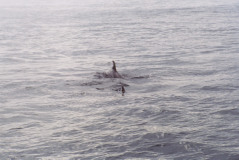 peter and antonia on "sereia." They have a web site too at svsereia.com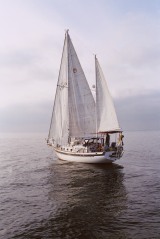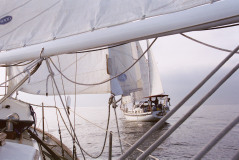 This is willow, bonnie and greg's boat, an amazing home-built cat-junk-schooner modeled after the boat from "voyaging on a small income."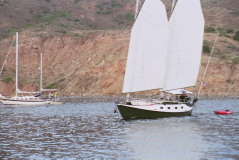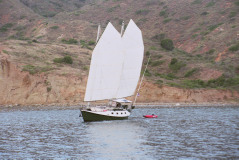 looking seaward from the anchorage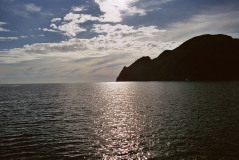 david drinkin some beer...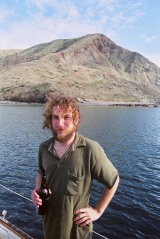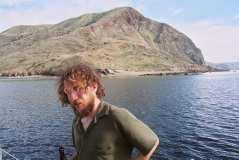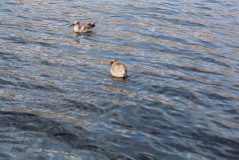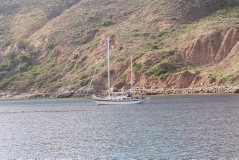 The remainder of the fish we caught in two harbours. A mediocre lunch.