Aries 32 - Thistledown
in half moon bay, while waiting out some bad weather, we met kimberly, who invited us to sail on a 60' schooner for a day.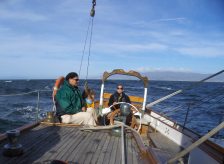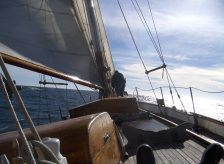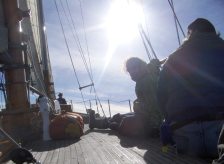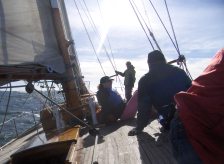 we wore big orange jump suits when it was cold on night watches. they're made with closed cell foam for floatation and warmth.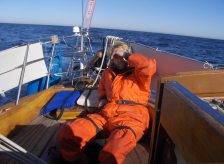 david got bored in the calms and decided to swim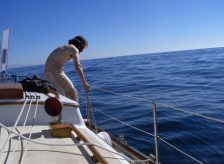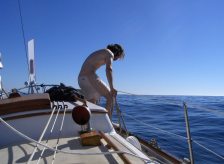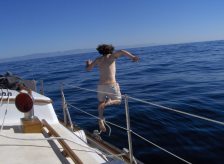 not for long though, the water was too cold aparently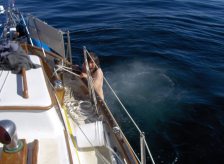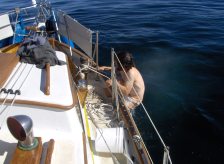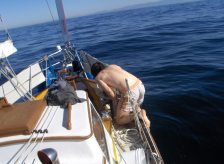 this bird followed us for quite a while.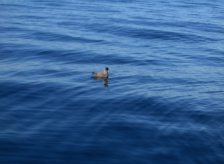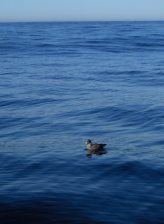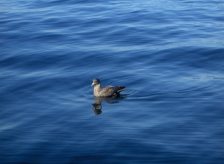 I took the early night watches, david stood watch from sunset till around midnight or 1 am, and I stood watch from then until morning. I took a lot of photos of sun-rises... I was usually pretty excited when the sun came up, in part because it often brought just a little bit of wind.