Aries 32 - Thistledown
cooking on my newly installed origo 6000 non-preasurized alcohol stove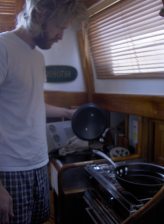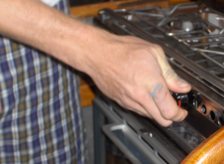 underneath my dinette, after extensive cleaning and a coating of "bilgekote." I should have had a "before" picture, this was disgusting. It's where the old cng tank and a 35# cqr had been kept, and this whole area was filled with some greasy bilge-sludge.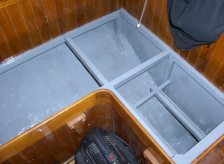 "before" pictures from cleaning/painting the bilge: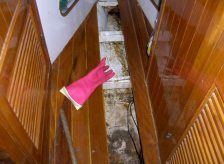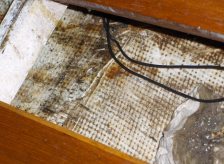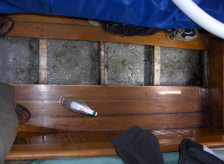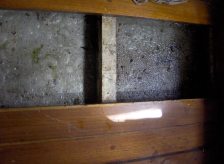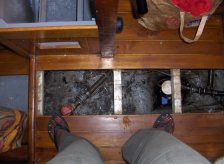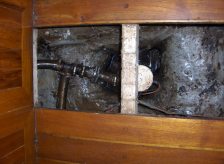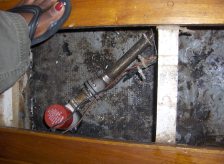 after cleaning / "bilgekote"ing the bilge: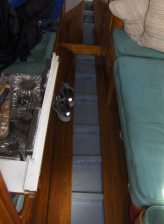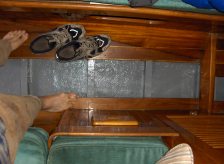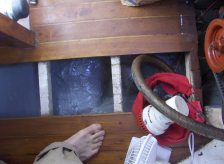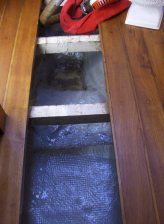 after cleaning/painting under the sink: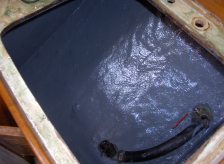 there is a space behind the dinette, under the cabinets, where a holding tank was stored. This space was poorly used, since most of it was taken up by an awkward-to-use system of hoses and pumps and switches. I reran all the pluming for the head and holding tank, cleaned this area and painted it with a coat of "bilgekote," and I intend to make some kind of access cabinet or cubby hole so I can use all this space for storage: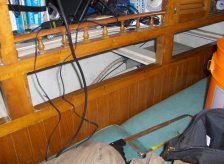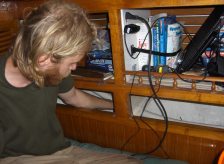 erin and "poop luke" came to visit me and sola, and we baked some frozen pizza.